Our latest Science Debate Kit, funded by the Institute of Physics, The Royal Institution, and Lloyd's Register Foundation, asks the question:
Should our town centre be for self-driving cars only?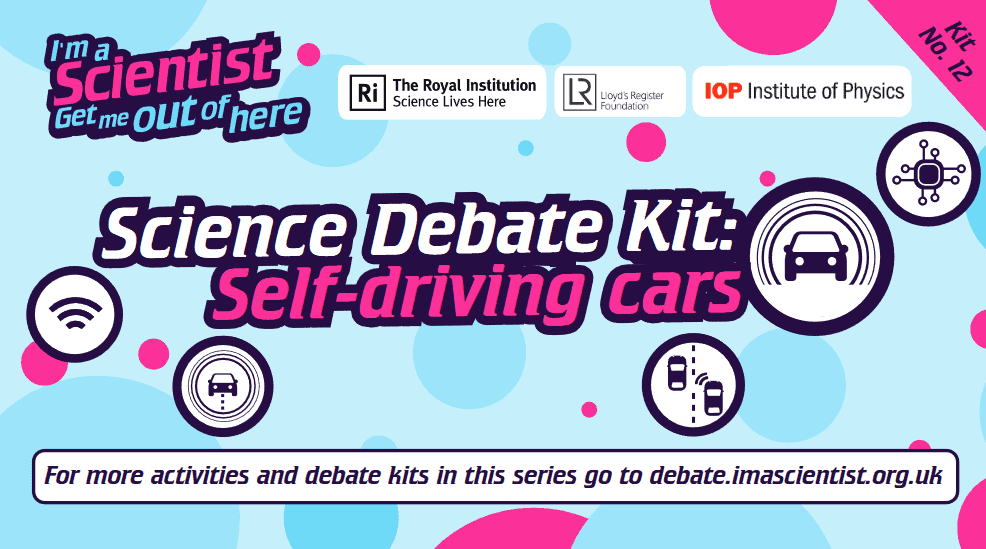 Covering relevant topics such as technology, physics, economics, and more; this Debate Kit helps students explore the societal, ethical, and factual issues around AI technology. The Kit includes eight characters with different viewpoints to encourage a balanced discussion around the question.

SIGN UP TO RECEIVE YOUR COPY ❯