The Royal Institution CHRISTMAS LECTURES took an in-depth look at the pandemic was the catalyst for huge innovations in science and medicine. Now, students can explore the societal and ethical implications of science and technology through the Pandemic Prevention Debate Kit.
Our new Science Debate Kit asks:
Pandemic Prevention: Were all treated fairly?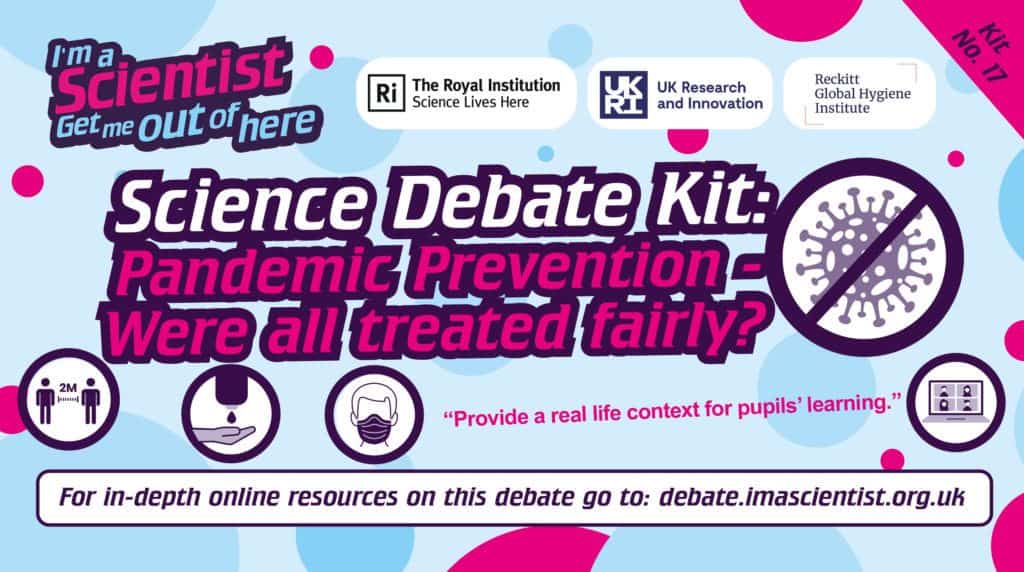 The Pandemic Prevention Debate Kit contains everything you will need to facilitate a discussion through 8 thought-provoking character cards. The Kit is designed to last around 50 minutes.
Designed for KS3 and KS4 students, the Kit requires very little preparation and is free to schools in the UK.
This kit has been produced on behalf of the Royal Institution, supported by funding from UKRI and Reckitt Global Hygiene Institute.
The kit will be available in March 2022.