Our latest Science Debate Kit, created on behalf of the Ri, asks the question:
"Should we ban flying for the next 10 years?"
In the same year that governments around the world have severely limited international travel due to the COVID-19 pandemic, the UK will host COP-26 to map out mankind's next steps in tackling global warming.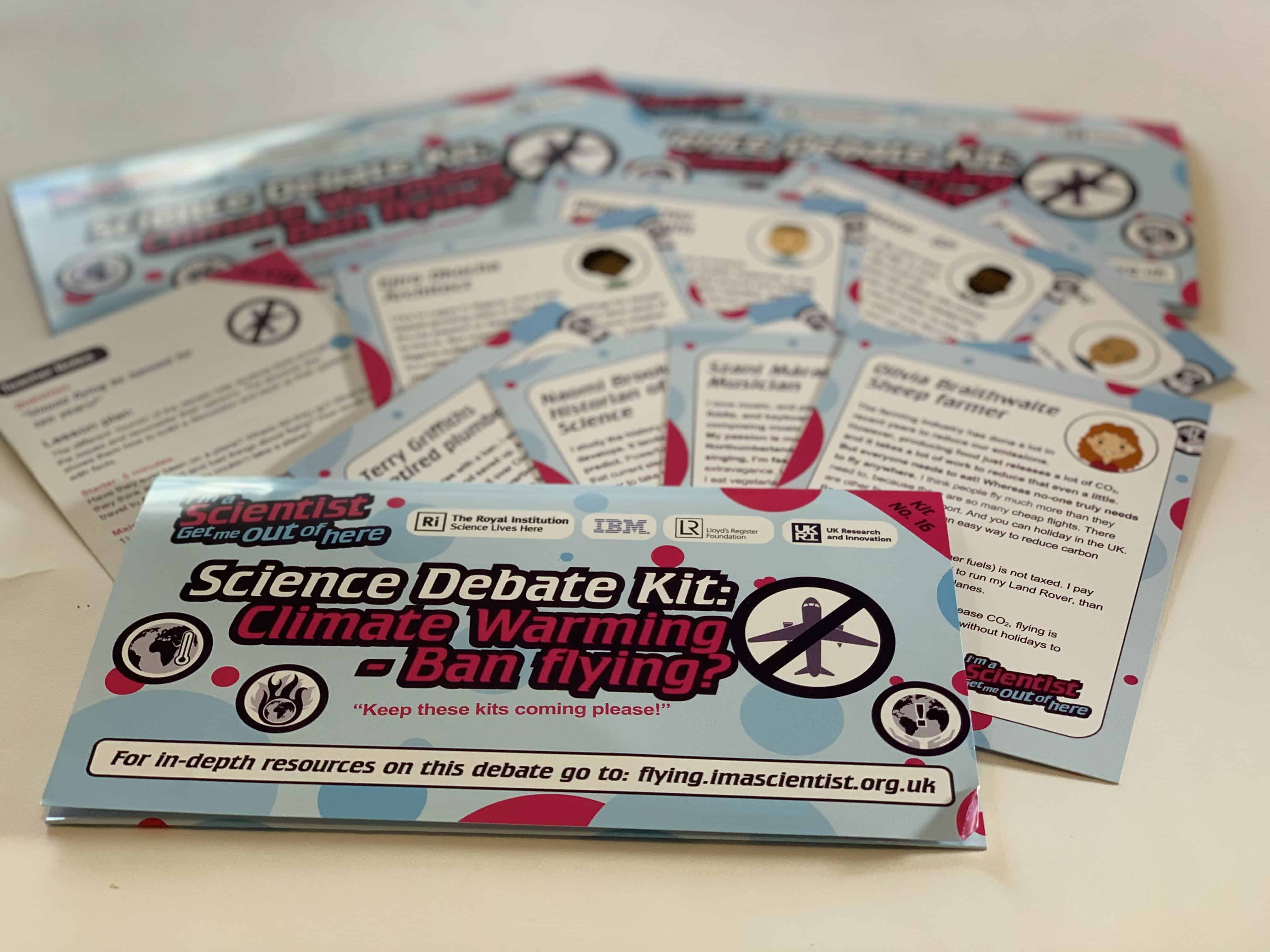 School students are encouraged to consider their individual and collective responsibilities in relation to topics like the climate, sustainability, and their impact on the environment.
Providing all you need to run a debate around climate change mitigation, this Kit helps students consider the societal, ethical, and factual issues surrounding short-term sacrifice for long-term gain.
The structure shows students how to build a discussion and back up their opinions with facts through 8 character cards with different viewpoints.
Designed for KS3 and KS4 students, the kit requires very little preparation and is free to schools in the UK.
The Kits will be dispatched from March 2021.